Salvage and Wreck Removal
Salvage and wreck removal constitutes one of the most difficult and challenging tasks in maritime sector. Fortunately, Indus Divers are ably assisted by the right team, men and material to deliver positive results on a project-to-project basis. We approach the issue as that of a social responsibility rather than just a commercial activity. Our team and efforts enjoy the strong backing in the form of technical collaboration with the world-renowned maritime service provider SMIT Salvage. B.V.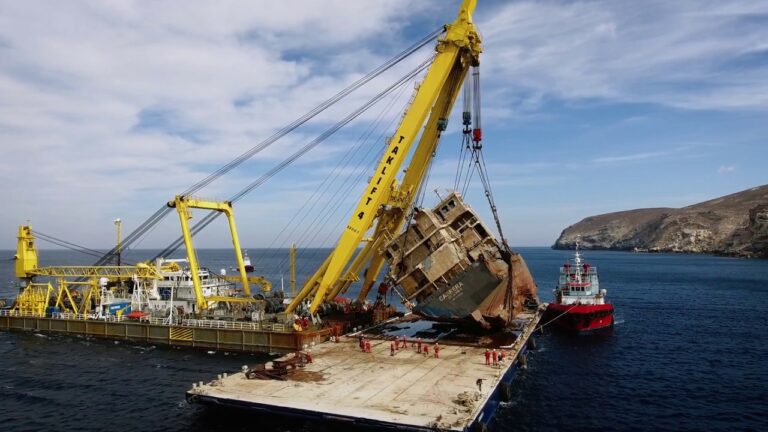 The collapse of two vessels of Karachi Port Trust capsize at Karachi Shipyard Dock Gate led while they were undergoing repairs. Team headed by a Salvage Master, Naval Architect and Salvage Supervisor from SMIT, assisted by our team came to the rescue and finished the project in a record time of just 13 days.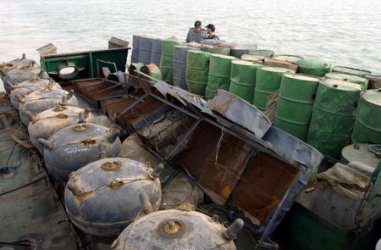 Greek-owned crude oil tanker 'Tasman Spirit' 90,000 Dwt laden with crude oil, ran aground and sustained structural failure. The resulting oil spillage posed grave danger to the environment and marine life. Indus Divers participated in this operation with SMIT International, in the salvage and wreck removal operations which lasted for 3 months.
Bunker Barge ORION-1 Salvage
Bunker Barge "Orion-1" loaded with fuel oil from Karachi Port on her voyage to Port Qasim due to severe weather and ingress of sea water in her engine room, capsized and sank about 5 nautical miles off Karachi Port. The Barge had sunk vertically upright with its Engine Room and accommodation fully buried beneath the sea bed and approximately 5 meters of it was protruding out of the still water. Indus Divers were responsible for oil removal and salvage of the Bunker Barge and finished the project in record time.
Please feel free to contact us for an instant quote